Lead Nurture
How Big is your current database?
Let's do the math together, please select from the dropdown ...
PROBLEM
Alot of your leads are just sitting there
Without Ylopo
Statistically speaking
70%
(700)
of your current database are
most likely not seeing homes from you right now
and sitting dormant in your datbase (emails either not sent, spam or being set to sunset). These are leads you paid good $$ for.
From our hundreds of clients all over the country we're seeing on average that
85%
(595)
of those have Facebook accounts and are actively logging into Facebook every single day.
SOLUTION
There's a new way to show them listings
Through our integration with Facebook, we're able to able to show all
595
of those leads highly relevent properties direct from your IDX feed and get them actively re-engaged and looking at homes again on your IDX home search site for less than $1 per lead V's $5-$6 for a new lead.
We estimate out of the
595
currently dormant leads we can get
30%
(
179
leads) engaged again.
Why spend THOUSANDS more on new leads when you can revive your existing leads for significantly less?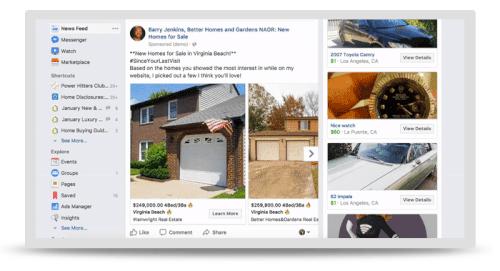 With Ylopo
Explanation from Tristan Ahumada the co-Founder of LabCoat Agents a technology-driven real estate facebook community with over 87,000 members.
Ylopo does everything automatically for you by showing your leads properties (from your IDX Feed) that are right in their wheelhouse (using AI and big data) inside their Facebook Newsfeed under your brand name.

This is the same technology used by Amazon, eBay, Airbnb and now you, giving you a signifiant advantage over your competitors and keeping your clients from ever going to Google or Zillow for a home search where they'll be sold to multiple other agents.
We also send email listing alerts but we feel like this is more the past than the future and the engagment rates when combined with Social are 2X stronger than email and phone alone.

Dominate Leads FB News Feeds
Facebook Messenger
Bonded Listing Alerts

Phone Calls
Email Listing Alerts
Priority Notifications
Ylopo's priority lead notification platform assesses each one of your lead's home search behavior to let you know the exact moment you should contact them to build a connection. Our priority lead algorithms continuously score each lead based on their activity, while the system immediately notifies you as soon as they exhibit high priority home search behavior.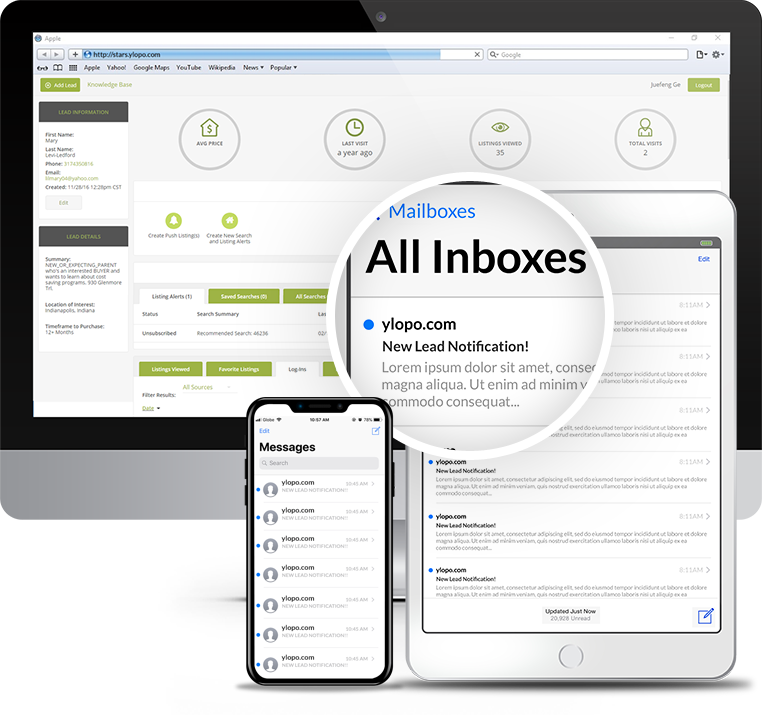 INDUSTRY LEADING DYNAMIC ENGAGEMENT
It's not enough to send static email listing alerts to your buyers. You need to engage them in the places where they spend the most time - their social networks! Ylopo analyzes every home that each buyer clicks through to view and not only develops a personalized listing alert for each user, we also send our listing alerts directly into Facebook via Dynamic Ads for Real Estate (DARE). These ads show each prospect the most relevant listings RIGHT on their newsfeed. The industry's first listing alert directly on social media!
Behavioral Texting - We Talk to Leads so you don't Have to
When you have a database of hundreds, if not thousands of leads, it's hard (if not impossible) to keep up with daily lead follow up. With Ylopo, you will have an "assistant" watching your leads all the time and texts your highest priority leads on your behalf – automatically! Imagine how happy you'll be when you get a text response from a lead who wants to go see a home and you didn't even text them yourself – all because the Ylopo system did it for you!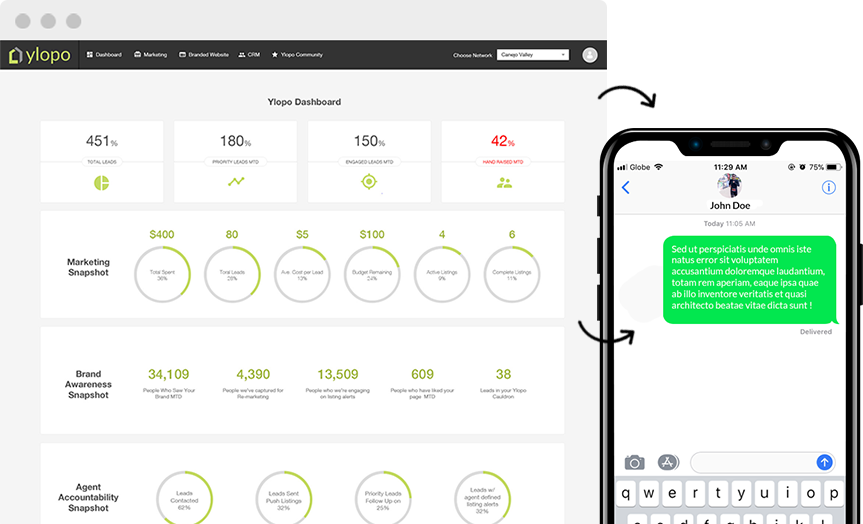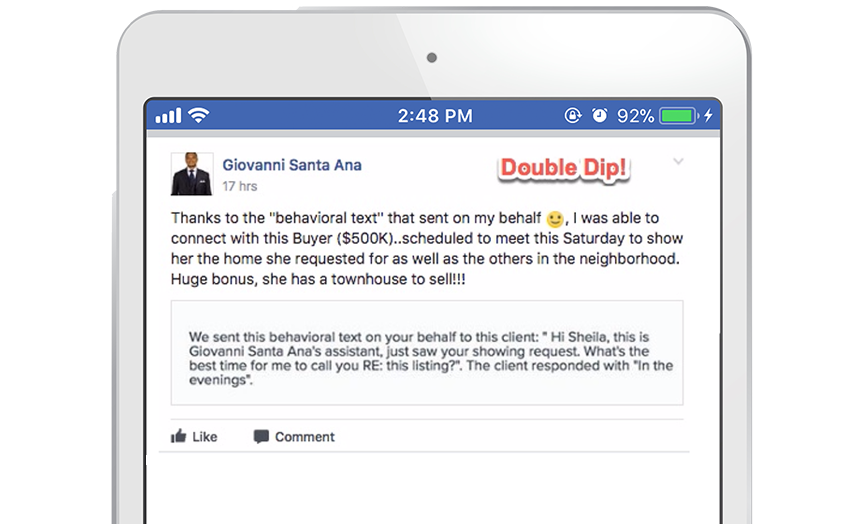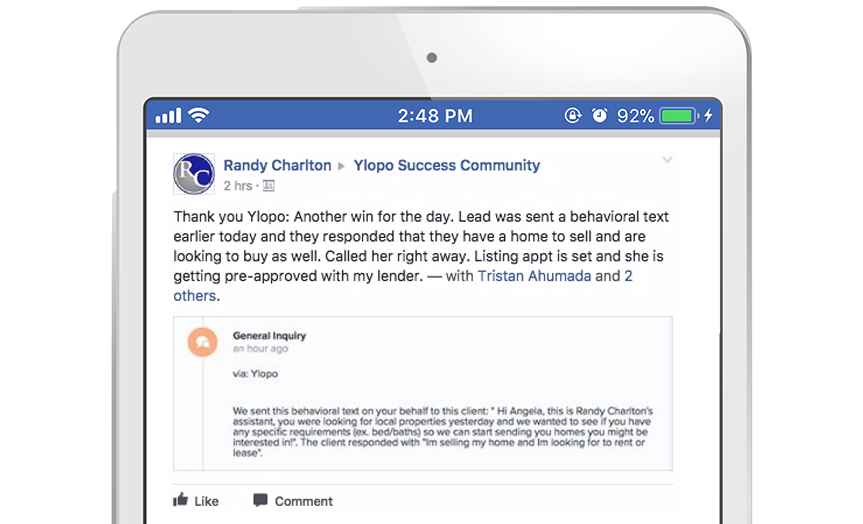 Automatically Import Leads from Other Sources
Use Dynamic Remarketing (DARE) to 2x Lead Engagement
Intelligent Listing Alerts
Automated Intelligent Behavioral Texting
Ylopo Priority Notifications